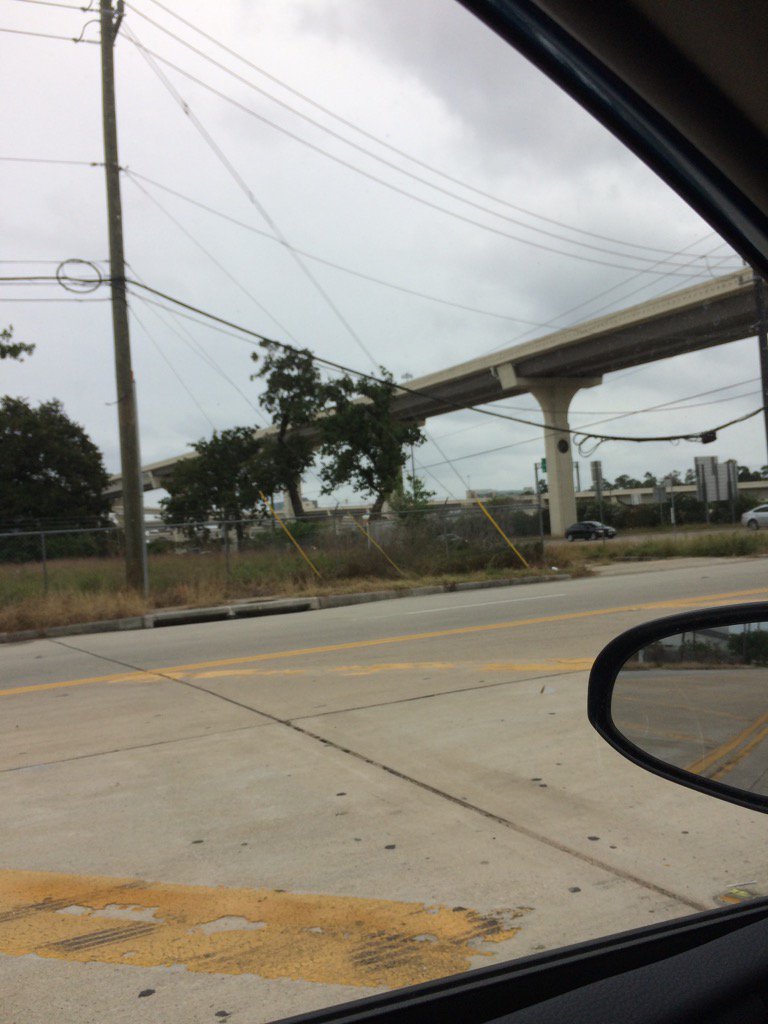 West Houston, TX, during the early evening.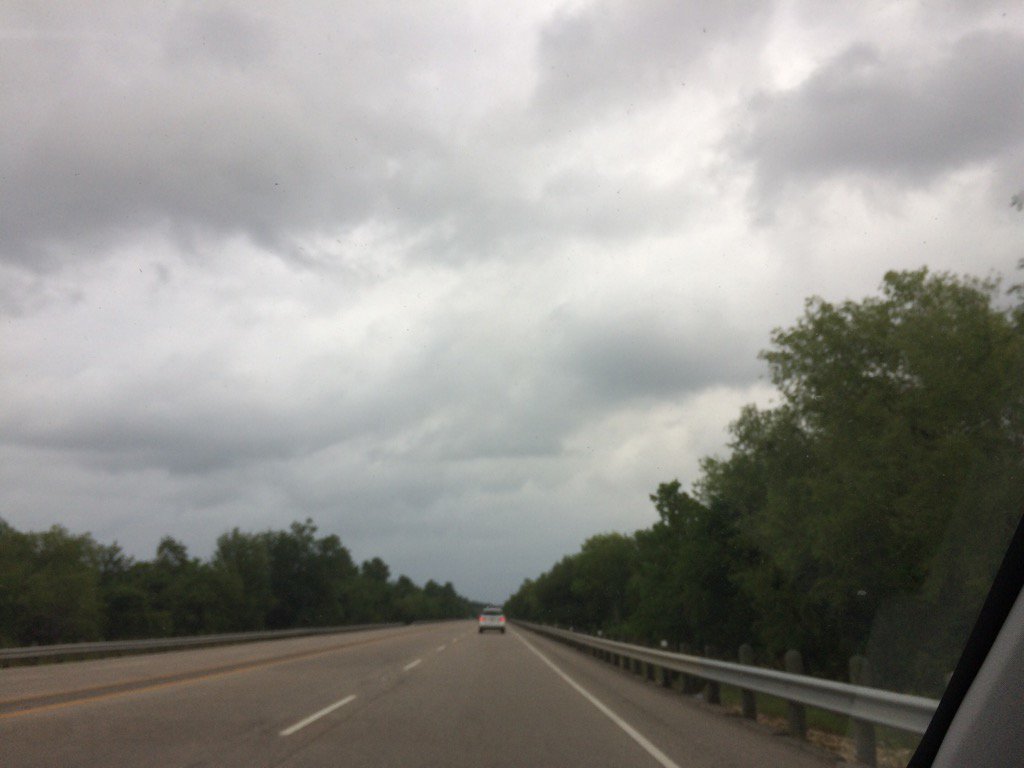 Northwest Houston, TX, during the early evening.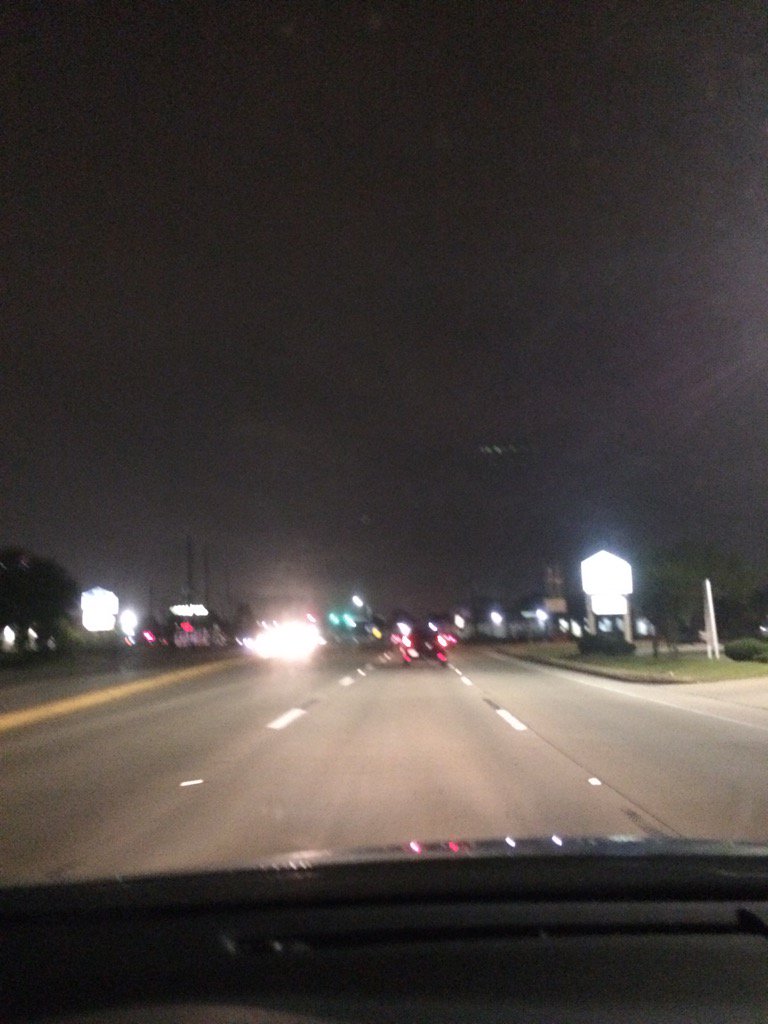 Northwest Houston, TX, during the early night.
Summary: The day was warm, dry, and cloudy. The sky stayed mostly cloudy to cloudy during the morning and then became cloudy during the afternoon and stayed cloudy through the night. The wind speeds were calm with moderate to moderately strong gusts with some really strong gusts. No rain. There were some areas in and around the Houston, TX area that looked to have gotten some light showers. I didn't see, feel, or hear any rain drops. There were no watches, warnings, alerts, advisories, or weather statements issued for the Houston, TX area, that I know of. I think the low temps were in the 70's and the high temps were in the 80's with maybe some 90's, for the Houston, TX area. There was a 10 to 30 percent chance for rain, especially during the night, for the Houston, TX area.
Locations: Northwest and west Houston, TX, Cypress, TX.
Thoughts: The clouds made it look like it was going to rain today.
Area Forecast Discussion
Issued by NWS Houston/Galveston, TX
Home | Current Version | Previous Version | Text Only | Print | Product List | Glossary Off
Versions: 1 2 3 4 5 6 7 8 9 10 11 12 13 14 15 16 17 18 19 20 21 22 23 24 25 26 27 28 29 30 31 32 33 34 35 36 37 38 39 40 41 42 43 44 45 46 47 48 49 50
000
FXUS64 KHGX 180156
AFDHGX
Area Forecast Discussion
National Weather Service Houston/Galveston TX
856 PM CDT Wed May 17 2017
.DISCUSSION...
Another very warm night is expected across SE TX as clouds help
insulate and winds provide mixing. It won`t be as windy as last
night but winds are not expected to decouple overnight. A weak
disturbance over South Texas will scoot up the coast later tonight
and early Thursday. This feature will likely generate a few
showers late tonight into early Thursday. The region remains
capped so only a few light showers are anticipated. Some drying is
expected in the wake of the disturbance Thursday afternoon.
Tweaked sky grids and overnight PoPs but the rest of the forecast
looks on track.
Looking ahead to the weekend, another disturbance will bring
scattered showers on Saturday. It does not look like a wash out
but most areas will get a little rain. Better rain chances will
occur on Sunday as a cold front crosses SE TX. Favorable jet
dynamics, coupled with PW values near 1.90 inches and low level
sfc convergence along the boundary should give the area some much
needed rainfall. Although current models not showing heavy
rainfall at this time, a front with jet dynamics this time of
year is one to watch closely.
Galveston tied a record high today and may set a record warm
minimum if the temp doesn`t fall below 79. Winds and clouds will
probably keep temps at or above 79 through 06z. 43
&&
.PREV DISCUSSION... /ISSUED 615 PM CDT Wed May 17 2017/
AVIATION...
A few areas of light rain will be possible through mid evening
mainly north and west of metro Houston; although, there is an
outside chance of very light rain elsewhere. By mid evening, only
expect the rain chances to continue generally over KCLL and KUTS
through the night as a weak surface boundary nudges northwestward
of both sites. The SREF ceiling height probabilities indicate a
slight chance for IFR conditions to develop later tonight but
mainly west of the sites. MVFR conditions are expected to develop
between mainly between 03Z and 06Z at those sites which start out
at VFR. On Thursday the winds will pick up after mid morning as
the ceilings lift to VFR between 15Z and 18Z.
40
PREV DISCUSSION... /ISSUED 342 PM CDT Wed May 17 2017/
DISCUSSION...
Relatively nice weather is expected for the rest of the work week,
though onshore flow and increasing moisture will leave potential for
some isolated showers and maybe a thunderstorm. The weekend and next
week look to be less pleasant as a cold front slowly sags into the
area and may or may not make it out alive - the result is a bit of a
muddled forecast as uncertainty fuzzes out rain chances for much of
the first half of next week. Severe weather does not look very
likely at this time, but some locally heavy rain could be a
potential issue to watch for if certain ingredients do indeed come
together just right.
Through Friday...
Upper and surface low that fueled yesterday`s severe weather in
Oklahoma is ejecting towards the Western Great Lakes region, while a
strong upper jet pushing across the Pacific Coast will help build
the next upper low right down into its place in the coming days. In
the meantime, a streak in the subtropical jet will sag down over
Southeast Texas before washing out. That diffluence aloft along with
increasing column moisture and moderate instability means there`s
some potential for convection. However, forecast soundings show it
may be difficult to beat the cap, so I keep PoPs light for now. If
the cap ends up being a bit weaker or we get a bit warmer, they may
have to go up - but given the relatively weak deep layer shear,
even then expect any convection would be quick and pulsy.
Winds today have been a bit breezy, and that is expected to continue
at similar levels tomorrow and Friday as the new upper low should
support a new surface low to keep the pressure gradient tight. But
since we`ve been able to allow the wind advisory from last night to
expire, we should (key word - should) be able to escape without
further advisories. For the waters, see the marine section below.
The weekend and early next week...
As we now have an upper low ejecting northeastward into the Upper
Midwest, the next low should do similarly this weekend. As the
surface low shoots up into Wisconsin, look for the trailing cold
front to drag into our area this weekend. Early on, it should have a
little more vigorous, allowing for higher PoPs Saturday night into
Sunday. From there, however, the front loses steam as its surface
low and upper support get farther and farther away. From here, model
divergence really comes into the picture. The Euro is a bit faster
with a secondary front, which is able to push a boundary through the
entire area by Tuesday morning. As a result, it splatters potential
for rain through the weekend and through the first half of the week.
The GFS is a bit slower with things, and allows for a bit of a dry
period early next week between boundaries. As you might expect, the
GFS ensemble has a wide range of solutions for the first half of
next week, and so a blend seemed the natural way to go to start next
week. As things become more clear in the coming days, expectation is
that we`ll be able to demarcate periods for rain and drier weather a
bit more specifically, but for now there`s too much uncertainty in a
muddled forecast.
What does look a bit more certain is that any front will lack much
of a push of cold, dry air behind it (hence the uncertainty on its
behavior). As a result, only look for humidity to take a mild cut,
and even that may take until the middle of next week to really
become apparent. Temperatures will also fall only a little bit, but
shouldn`t fall much below normal (if at all).
Luchs
MARINE...
Winds dropped below 15 knots and have remained so but expect after
sunset that winds will edge up a few knots. Seas though have been
slower to come down and have an SCA still in effect for the 20-60nm
waters til 3 am or so. Gradient will support winds bouncing around
between 10-15 and 15-20 knots through Friday night...stronger winds
probably overnight hours. Seas should remain locked into the 3-5
nearshore and 4-7 offshore. A front should finally come off the
coast (assuming the models don`t flip/flop more) ushering in
stronger winds Monday night/Tuesday morning.
45
&&
.PRELIMINARY POINT TEMPS/POPS...
College Station (CLL) 74 90 74 90 73 / 20 20 20 20 20
Houston (IAH) 75 88 75 88 75 / 20 20 10 20 20
Galveston (GLS) 79 85 79 84 79 / 20 20 10 20 20
&&
.HGX WATCHES/WARNINGS/ADVISORIES...
TX...NONE.
GM...Small Craft Advisory for hazardous seas until 5 AM CDT Thursday
for the following zones: Waters from Freeport to the
Matagorda Ship Channel from 20 to 60 NM...Waters from High
Island to Freeport from 20 to 60 NM.
&&
$$
Discussion...43