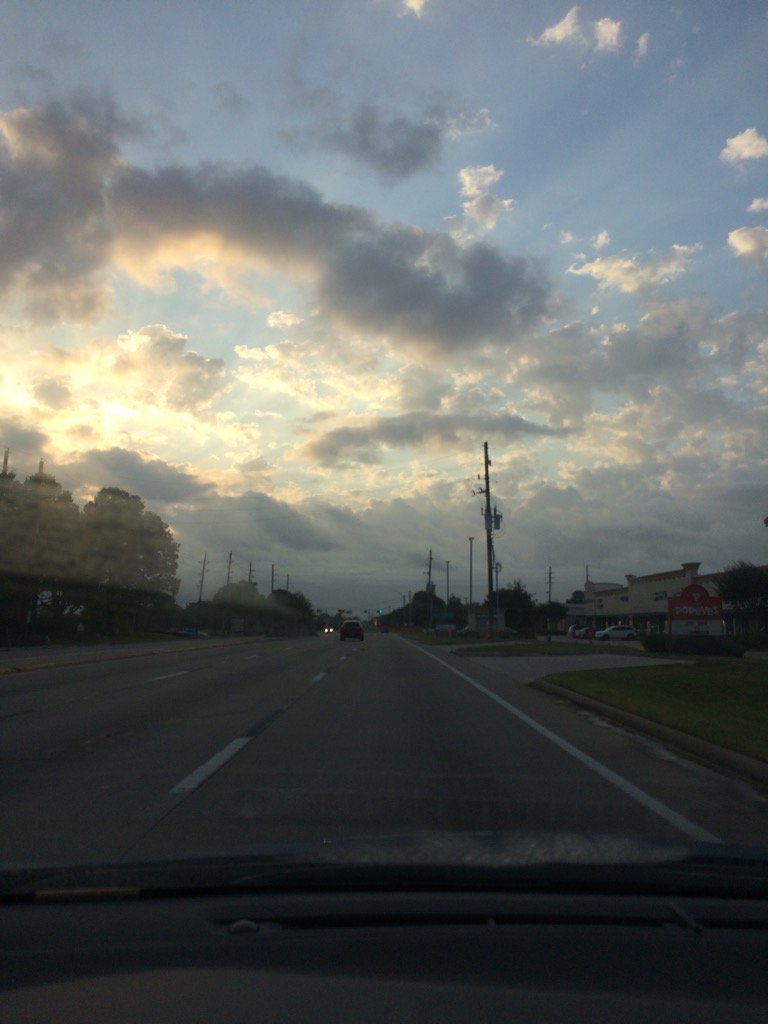 Northwest Houston, TX, during the early morning.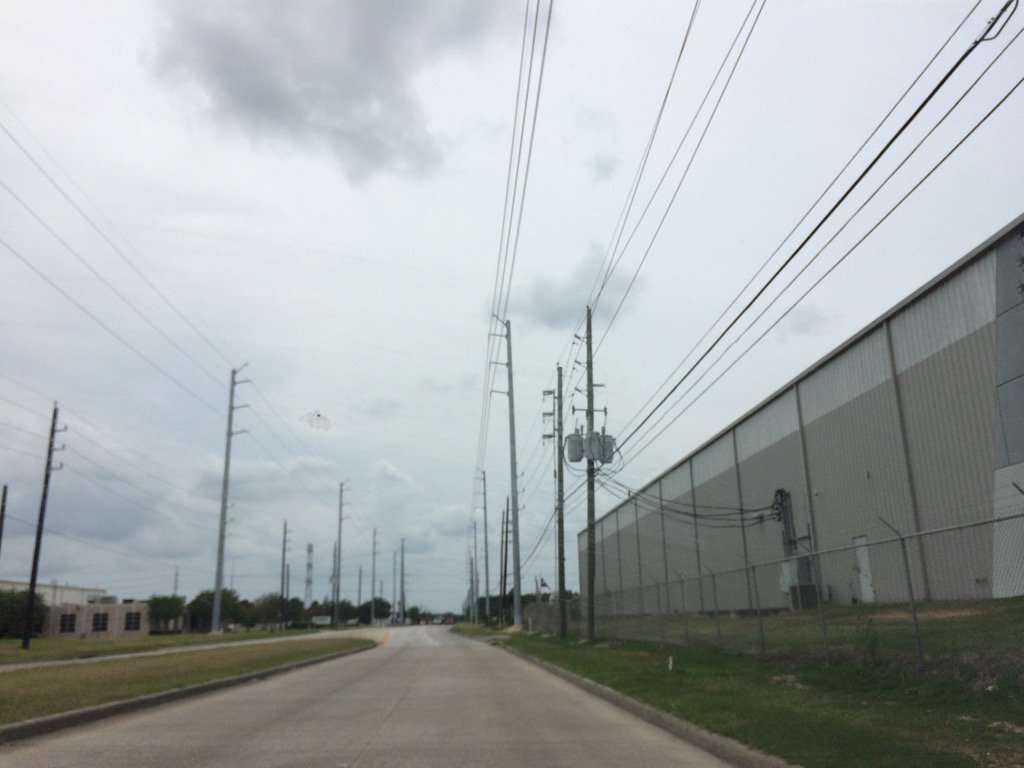 Northwest Houston, TX, during the early afternoon.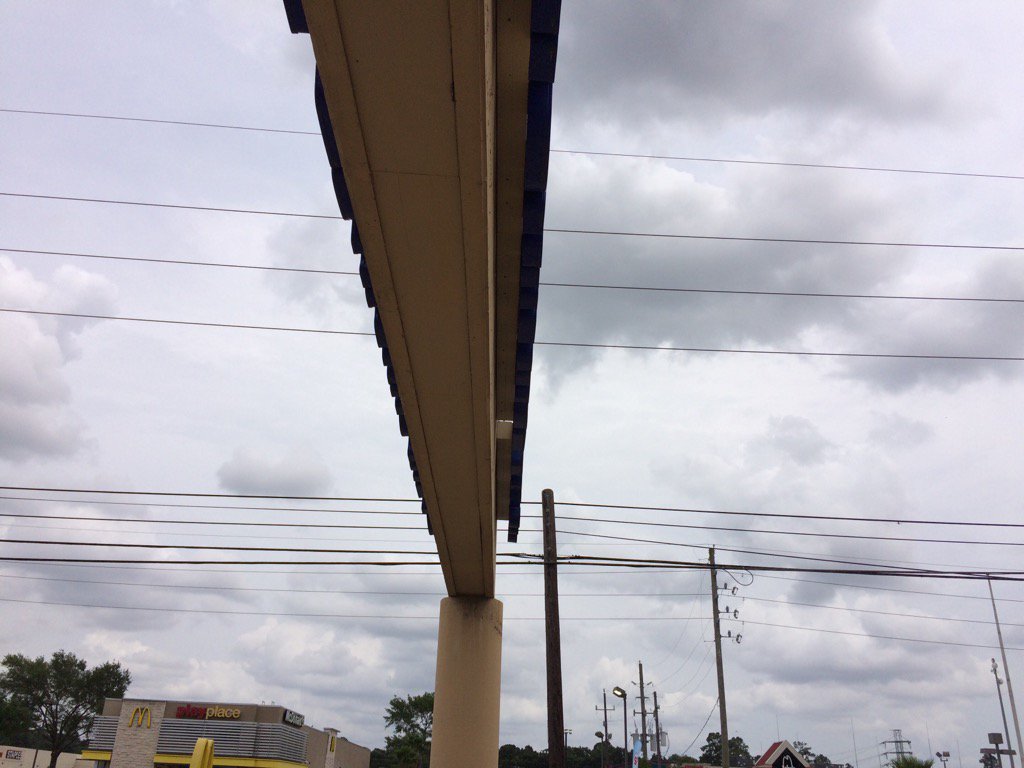 North Houston, TX, during the mid-afternoon.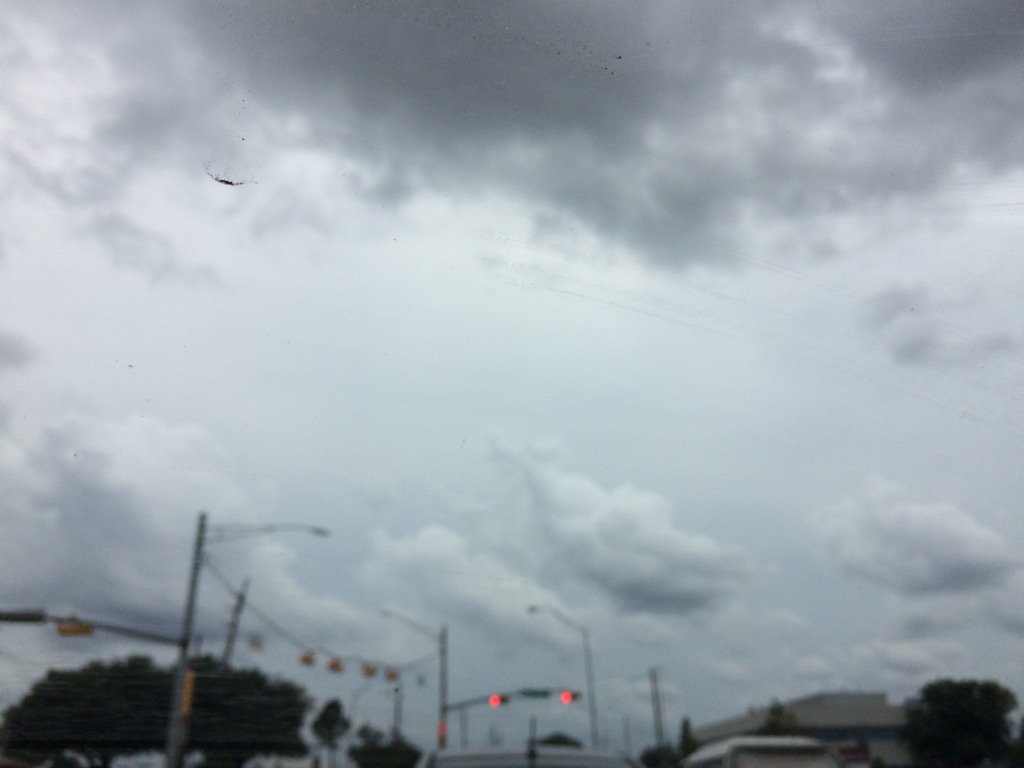 Northwest Houston, TX, I think, during the mid-afternoon.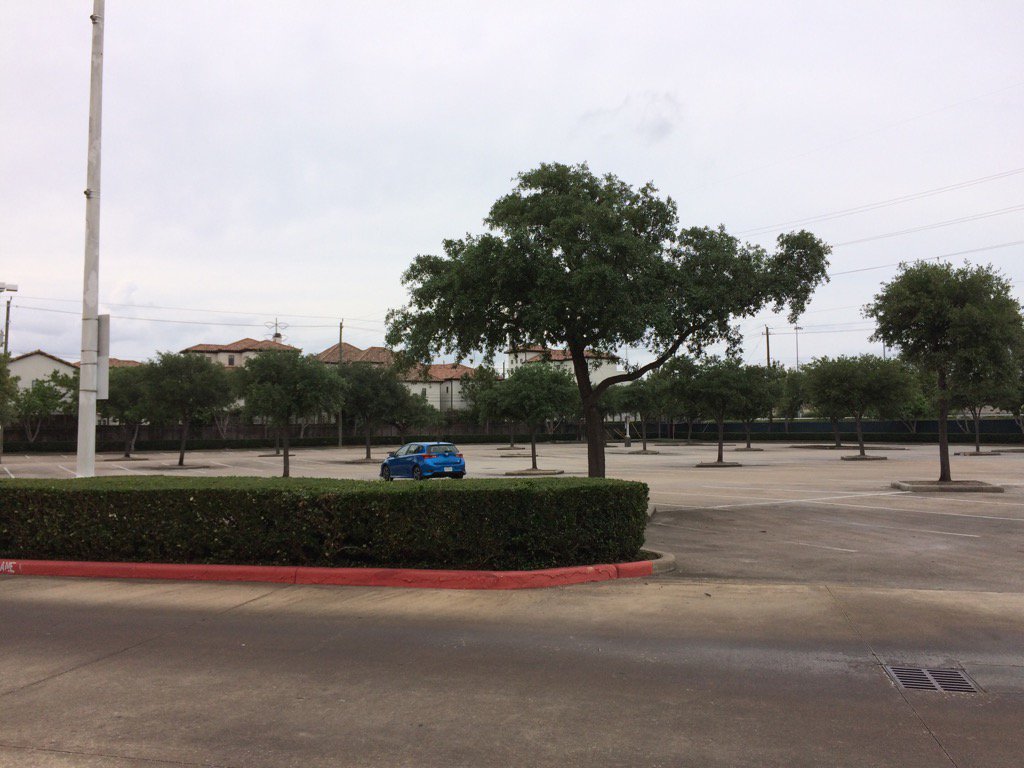 West Houston, TX, during the late afternoon.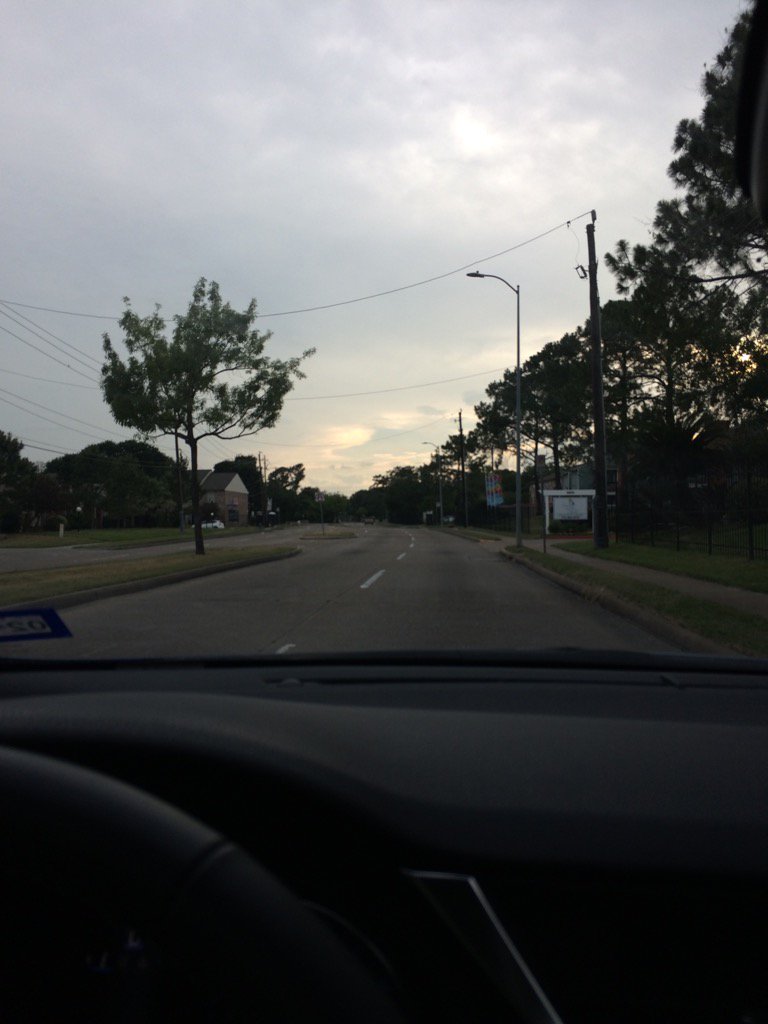 Northwest Houston, TX, during the late evening.
Summary: The day was cloudy, warm, and dry. There were some isolated to scattered showers in and around the Houston, TX area, mostly west of and North of the Houston, TX, during the morning, afternoon, evening, and night. I didn't feel, see, or hear any rain drops. The sky was mostly cloudy in the morning and then became cloudy during the afternoon and stayed cloudy through the night. The wind speeds were calm with moderate to moderately strong gusts with maybe some really strong gusts. There was a hazardous weather statement issued by NOAA for the Houston, TX area. There were no other watches, warnings, weather statements, advisories, or alerts issued for the Houston, TX area. The low temps looked to be in the 70's and the high temps looked to stay in the 80's, for the Houston, TX area.
Locations: Northwest, north, and west Houston, TX.
Thoughts: The rain is almost here. Hopefully I will get to see some rain tomorrow (Sunday) or early next week.
Area Forecast Discussion
Issued by NWS Houston/Galveston, TX
Home | Current Version | Previous Version | Text Only | Print | Product List | Glossary Off
Versions: 1 2 3 4 5 6 7 8 9 10 11 12 13 14 15 16 17 18 19 20 21 22 23 24 25 26 27 28 29 30 31 32 33 34 35 36 37 38 39 40 41 42 43 44 45 46 47 48 49 50
000
FXUS64 KHGX 210304
AFDHGX
Area Forecast Discussion
National Weather Service Houston/Galveston TX
1004 PM CDT Sat May 20 2017
.UPDATE...
One more item of concern regarding tonight`s forecast. Have
noticed the scattered areas of showers and isolated thunderstorms
developing north of the surface boundary. At 10:00 PM the
boundary was located from near Bellville to Tomball to Cleveland.
Areas to the north of this boundary could see an increase in
rainfall coverage during the night as the upper level shortwave
troughs move overhead. Don`t expect locally heavy rainfall but
some isolated areas earlier this evening did receive 2 to 3
inches in Trinity, Polk, San Jacinto, and Montgomery counties.
40
&&
.PREV DISCUSSION... /ISSUED 908 PM CDT Sat May 20 2017/
UPDATE...
Still have isolated strong storms over eastern Houston County at
9:00 PM. However, the threat of strong and severe storms is small
with the loss of daytime heating.
The latest water vapor showed a series of upper level shortwave
troughs will affect Southeast Texas through the remainder of
tonight and into Sunday. The 00Z soundings at LCH, CRP, and SHV
all showed the potential for thunderstorms. Of some concern were
the very light and variable winds from 850 to 700 mb in the LCH
wind profile. This was reflected in the rather slow movement of
the storms that occurred earlier between Conroe, Livingston, and
the Groveton area.
The current forecast is on track and no major changes are planned
at this time. Only made minor tweaks to this evening for
temperature and humidity related items.
40
PREV DISCUSSION... /ISSUED 656 PM CDT Sat May 20 2017/
AVIATION...
CXO getting the brunt of the action currently, with thunderstorms
directly over the terminal. Reports of golf ball size hail has
been associated with some thunderstorms so far this evening. Some
of the outflow from the storm over CXO is beginning to move
northward, resulting in vicinity thunderstorms for UTS. Short term
guidance continues showers and thunderstorms associated with the
cold front which should push through SE TX this evening into
tomorrow morning. Wind will shift behind the front will result in
winds out of the ENE below 10 knots. Low confidence for fog in
the early morning hours, though did account for haze at GLS around
09Z, based off what guidance is indicating as well as
persistence.
Hathaway
PREV DISCUSSION... /ISSUED 404 PM CDT Sat May 20 2017/
DISCUSSION...
Challenging forecast conditions will exist across Southeast Texas
over the next few days as an upper level storm system over
Nebraska this afternoon lifts towards the Great Lakes. West-
southwest flow aloft in response to this feature will allow for a
series of disturbances to lift across the region, triggering
periods of showers and thunderstorms now through Tuesday.
Afternoon water vapor imagery showed the first of these
disturbances was located over the Big Bend region of Texas, with
another disturbance located farther upstream near Baja California.
Thunderstorm activity across Southeast Texas so far this afternoon
has remained relatively minimal (owing to cloud debris from
ongoing storms west of San Antonio and warm mid-level temperatures
inhibiting updraft development). Isolated showers and
thunderstorms will remain possible along a remnant outflow
boundary snaking from near Brenham to Huntsville to near Lufkin
through sunset, especially as it is overtaken by an approaching
cold front later this afternoon. With mid-level flow becoming
increasingly parallel to the orientation of the frontal boundary
this evening in response to the approach of the Big Bend
shortwave, anticipate the frontal boundary to stall somewhere near
or north of Interstate 10. Lift from the passing shortwave should
result in another round of isolated to scattered showers and
thunderstorms overnight. Have concerns that some of this activity
may be capable of isolated amounts in excess of 2 to 4 inches
along this boundary, especially with RAP, NAM12, and GFS low
level winds consistently underestimating the strength of the
current low level wind profile... and dramatically decreasing
those winds overnight... raising concerns that there may be a bit
of a low level jet in play (15-20 knots) and more moisture
advection than the models are currently advertising. Have low
confidence in where these higher rain totals would occur as they
are highly dependent on the location of the frontal boundary and
this low confidence is further compounded by poor initialization
of high resolution guidance in terms of the boundary`s current
location. Regardless, the potential exists for locally heavy rain
to lead to isolated instances of minor or flash flooding tonight
should a cell become anchored to the boundary. The one saving
grace will be how dry it has been recently, with one hour flash
flood guidance ranging from 2.5-4 inches.
The passage of the shortwave trough tomorrow morning should push
the front to the coast, before it lifts back north during the day
as the shortwave near Baja California approaches. Diurnal heating
should result in another round of isolated to scattered showers
and thunderstorms along the frontal boundary as it lifts back
north during the day, with stronger storms capable of locally
heavy rain, gusty winds, and small hail with mid-level lapse rates
6.5 to 7.5 C/km overspreading the region from the west during the
day. Otherwise, expect highs in the low to mid 80s.
With the arrival of the shortwave trough from Baja California and
the upper trough axis associated with the upper low over the Great
Lakes, late Sunday to early Tuesday will be a time period to
monitor for widespread showers and thunderstorms capable of heavy
rainfall as the stalled frontal boundary remains in the region.
Model guidance remain inconsistent in their solutions on which
areas will receive the heaviest rain, but are consistent in
precipitable water values climbing to 2-2.2 inches by Monday
morning and forecast soundings showing a saturated profile through
at least 500 MB during the day Monday. As a result, all of
Southeast Texas may have a concern for at least locally heavy
rainfall. As mentioned before, dry antecedent conditions will help
mitigate against any flooding threat in several areas... but
rainfall tonight and tomorrow will help precondition some areas
for flooding during this early week timeframe.
A cold front will be sent across the region late Tuesday into
Wednesday as the upper trough axis swings across the region, with
dry north to northwest flow aloft in the wake of the front
resulting in mostly dry weather Wednesday into the upcoming
holiday weekend. High temperatures behind the front are expected
to be in the upper 70s to low 80s, but will gradually warm into
the upper 80s to near 90 this weekend as upper ridging builds into
the region from the west.
Huffman
MARINE...
Mainly light to moderate east to southeast winds are expected to
persist through Monday night. Look for periods of showers and
thunderstorms until a cold front moves off the coast on Tuesday.
Caution flags might be needed Tuesday night through Wednesday due
to increasing north winds and building seas. 42
&&
.PRELIMINARY POINT TEMPS/POPS...
College Station (CLL) 68 84 68 77 65 / 40 30 50 80 50
Houston (IAH) 73 86 72 79 68 / 40 40 50 80 60
Galveston (GLS) 77 84 76 80 73 / 20 40 50 80 70
&&
.HGX WATCHES/WARNINGS/ADVISORIES...
TX...NONE.
GM...NONE.
&&
$$
Discussion...40
Aviation/Marine...08
Hazardous Weather Outlook
Hazardous Weather Outlook
National Weather Service Houston/Galveston TX
404 PM CDT Sat May 20 2017

TXZ163-164-176>179-195>200-210>214-226-227-235>238-212115-
Austin-Brazoria-Brazos-Burleson-Chambers-Colorado-Fort Bend-
Galveston-Grimes-Harris-Houston-Jackson-Liberty-Madison-Matagorda-
Montgomery-Polk-San Jacinto-Trinity-Walker-Waller-Washington-
Wharton-
404 PM CDT Sat May 20 2017

This hazardous weather outlook is for portions of Southeast Texas..

.DAY ONE...This Afternoon and Tonight
Showers and thunderstorms capable of producing locally heavy
rainfall will be possible this afternoon and tonight generally
north of Interstate 10. Isolated amounts in excess of 2-4 inches
may be possible. Additionally, stronger thunderstorms this
afternoon may be capable of gusty winds and small hail.

.DAYS TWO THROUGH SEVEN...Sunday through Friday
Periods of showers and thunderstorms capable of producing locally
heavy rainfall will be possible Sunday through Thursday across
Southeast Texas. Some of this rainfall may be able to cause minor
or flash flooding Monday and Tuesday. Some of these thunderstorms
may also be capable of gusty winds or hail.

.SPOTTER INFORMATION STATEMENT...
Spotter activation is not anticipated at this time.

$$