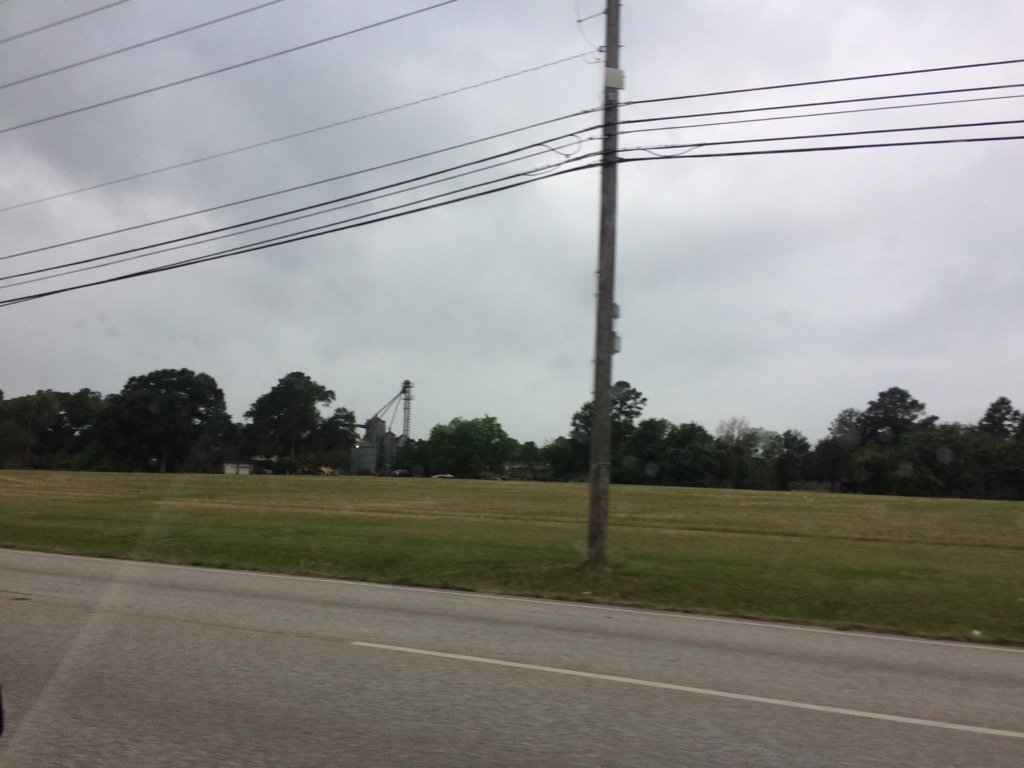 Northwest Houston, TX, during the early morning.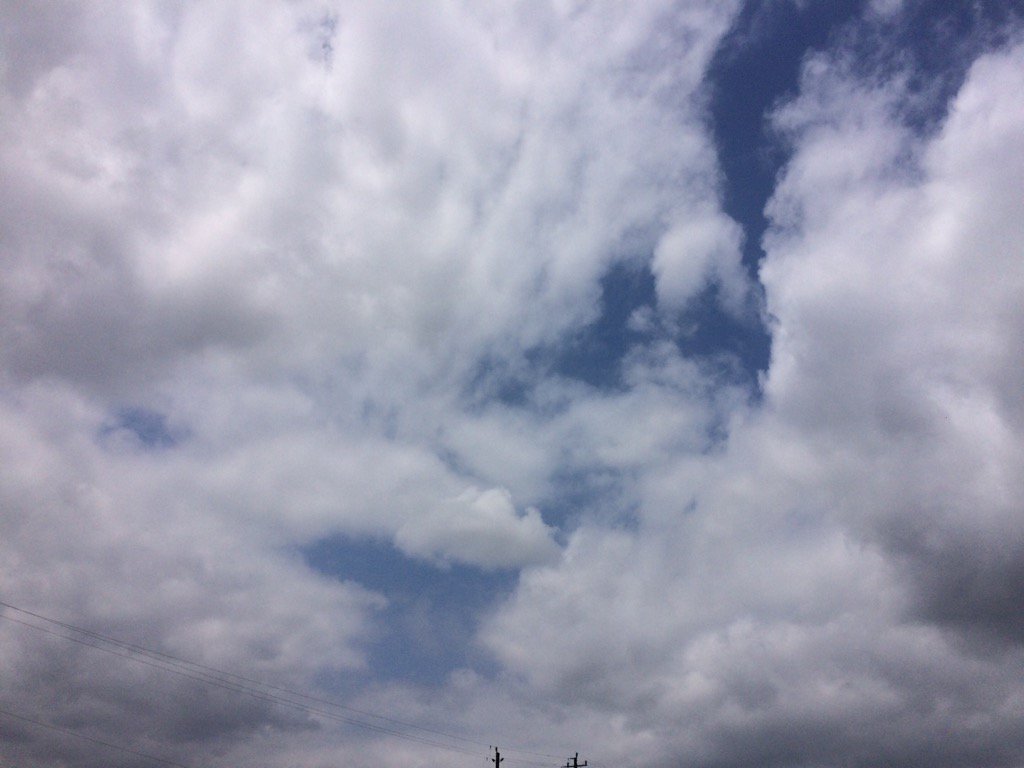 Northwest Houston, TX, during the early morning.
Summary: The day was warm, mostly dry, and mostly cloudy. Some light to moderate drizzle during the morning and a few sprinkles during the early evening, or maybe sometime during the afternoon. I don't know if any other areas of Houston, TX saw any drizzle, or rain. I don't remember seeing any precip on the Houston, TX radar. The sky changed from cloudy to mostly cloudy throughout the day, from morning, thru the night. The wind speeds were calm with moderate to moderately strong gusts and some really strong gusts during the morning and maybe afternoon, evening, and night. I think the wind speeds became calm with only some moderate to moderately strong wind gusts during the afternoon, evening, and night. It felt warm during the morning, evening, and night. It felt really warm during the afternoon. There was a hazardous weather statement issued for the Houston, TX area, for Sunday thru Thursday. There were no other watches, warnings, alerts, advisories, or weather statements issued for the Houston, TX area, that I know of.
Locations: Northwest Houston, TX.
Thoughts:
It looks like Houston, TX is going to be getting some active weather next week! I am looking forward to it.
Area Forecast Discussion
Issued by NWS Houston/Galveston, TX
Home | Current Version | Previous Version | Text Only | Print | Product List | Glossary Off
Versions: 1 2 3 4 5 6 7 8 9 10 11 12 13 14 15 16 17 18 19 20 21 22 23 24 25 26 27 28 29 30 31 32 33 34 35 36 37 38 39 40 41 42 43 44 45 46 47 48 49 50
000
FXUS64 KHGX 270253
AFDHGX
Area Forecast Discussion
National Weather Service Houston/Galveston TX
953 PM CDT Fri May 26 2017
.UPDATE...
Only a few minor tweaks were made to the previous forecast to
account for current obs. Otherwise, the previous forecast appears
to be on track. 11
&&
.PREV DISCUSSION... /ISSUED 615 PM CDT Fri May 26 2017/
AVIATION...
Look for MVFR ceilings to develop this evening and persist overnight
with south winds around 10 knots. Ceilings will lift tomorrow morning,
but not expecting VFR levels to be reached areawide until the late
morning through early afternoon hours. South winds will increase during
the day with gusts >20 knots at some spots. Lowering cloud decks will
then develop after sunset and persist until Sunday morning. Sunday`s
south winds will be weaker than what the area will be seeing on Saturday.
Look for increasing shower and thunderstorm coverage as we head on
into Sunday night and Monday morning. 42
PREV DISCUSSION... /ISSUED 409 PM CDT Fri May 26 2017/
DISCUSSION...
Despite the extensive afternoon cloud cover many regional temperatures
have again reached the lower 90s. Higher humidities/dew point temperatures
have equated to upper 90 F heat indices at this hour. Winds remaining
around 5-10 mph and skies becoming overcast through the overnight
hours signals there is a good chance that there may be some high minimum
temperature records that will be threatened...many are forecast to
fall to within a degree or two of high minT records in the upper 70s
to 80 F along the coast. Upper ridging planted across region
pretty much guarantees that the majority of this holiday weekend
will be dry...very low rain chances albeit mostly cloudy very warm
and muggy with 98 F - 105 F heat indices during the mid to late
afternoon. Ridging begins to break down late Sunday and this will
mark the beginning of a very unsettled weather pattern that may
persist through a good portion of next week.
NWP suite continues to forecast periods of showers and thunderstorms
from late Sunday through Thursday. A series of shortwave trough passages
early in the week will be the trigger for Memorial Day convection.
A slow moving frontal boundary will reach the CWA Monday morning...
providing better lower level focus within a greater than 1.7 inch
pwat air mass for storm clusters to move upon. The main threat on
Memorial Day will be localized heavy rainfall that will produce
flooding. As of now the best focus and higher moisture will reside
along and south of I-10...thus slightly higher convective chances
will be over the southern third of the forecast area from Memorial
Day through mid week. Upper level forcing may be there on Monday
as eastern Texas may fall under a RRQ of a Ohio Valley-centered
jet. A developing coastal surface trough with a possible movement
of a warm frontal boundary (or a hybrid-looking system per the
GEM) will increase the potential for more early week southern
county tornadic activity. Inverted V soundings on Tuesday and
Wednesday also support damaging storm winds. Other than tornadic
activity...the other marginal threat will be hail as more saturated
warm columns/relatively high wet-bulb zero heights do not lean
towards a significant hail threat. Quite frankly...the pattern
going into early June looks very muddled. All progs maintain QPF
in their mass fields with no mentionable driver (e..g, s/w
passage, ll boundary) so the term `unsettled` seems to best fit
this Memorial Day. As if usually the case...any Memorial Day
action will determining Tuesday-Friday`s forecast as it will
likely be all meso-driven past Monday anyway. 31
MARINE...
Moderate onshore winds will persist through Saturday night and a
SCEC will remain in effect for the offshore waters tonight. A weak
cold front will move into SE TX late Sunday night and stall near the
coast early Monday. WInds will begin to relax in advance of this
feature Sunday. The frontal boundary gets diffuse and will likely be
driven by mesoscale rain events Monday possibly pushing an outflow
into nearshore waters Monday or Monday night. Showers and thunderstorm
chances will increase Sunday and Monday across the coastal waters.
Mariners should prepare for possibly some strong storms on Monday
with brief gusty winds. Onshore winds return Tuesday and will
remain onshore through the end of the week.
There are several other beach hazards to remain alert for this
holiday weekend. The strong onshore winds has produced elevated
tides and some minor flooding at high tide will be possible along
the Bolivar peninsula. The strong onshore winds will also foster
strong rip currents. If heading to the beaches, swim near life
guards and stay away from jetties and piers. 43
&&
.PRELIMINARY POINT TEMPS/POPS...
College Station (CLL) 76 94 76 90 70 / 10 10 20 30 60
Houston (IAH) 78 93 78 90 74 / 10 10 10 30 70
Galveston (GLS) 80 87 80 85 76 / 10 10 10 20 70
&&
.HGX WATCHES/WARNINGS/ADVISORIES...
TX...NONE.
GM...SMALL CRAFT SHOULD EXERCISE CAUTION until 9 AM CDT Saturday for
the following zones: Waters from Freeport to the Matagorda
Ship Channel from 20 to 60 NM...Waters from High Island to
Freeport from 20 to 60 NM.
&&
$$
Discussion...11
Hazardous Weather Outlook
Hazardous Weather Outlook
National Weather Service Houston/Galveston TX
430 AM CDT Fri May 26 2017

TXZ163-164-176>179-195>200-210>214-226-227-235>238-270930-
Austin-Brazoria-Brazos-Burleson-Chambers-Colorado-Fort Bend-
Galveston-Grimes-Harris-Houston-Jackson-Liberty-Madison-Matagorda-
Montgomery-Polk-San Jacinto-Trinity-Walker-Waller-Washington-
Wharton-
430 AM CDT Fri May 26 2017

This hazardous weather outlook is for portions of Southeast Texas..

.DAY ONE...Today and Tonight

Heat index values may reach 100 degrees west of Interstate 45
today. Southeast Texans should drink plenty of water and take
frequent breaks if participating in outdoor activities.

.DAYS TWO THROUGH SEVEN...Saturday through Thursday

Heat index values may peak in the 100-105 degree range on Saturday
afternoon. Southeast Texans should drink plenty of water and take
frequent breaks if participating in outdoor activities.

Scattered to numerous showers and thunderstorms will be possible
Sunday night through Thursday. Some of these may be capable of
producing locally heavy rainfall.

.SPOTTER INFORMATION STATEMENT...

Spotter activation is not anticipated at this time.

$$