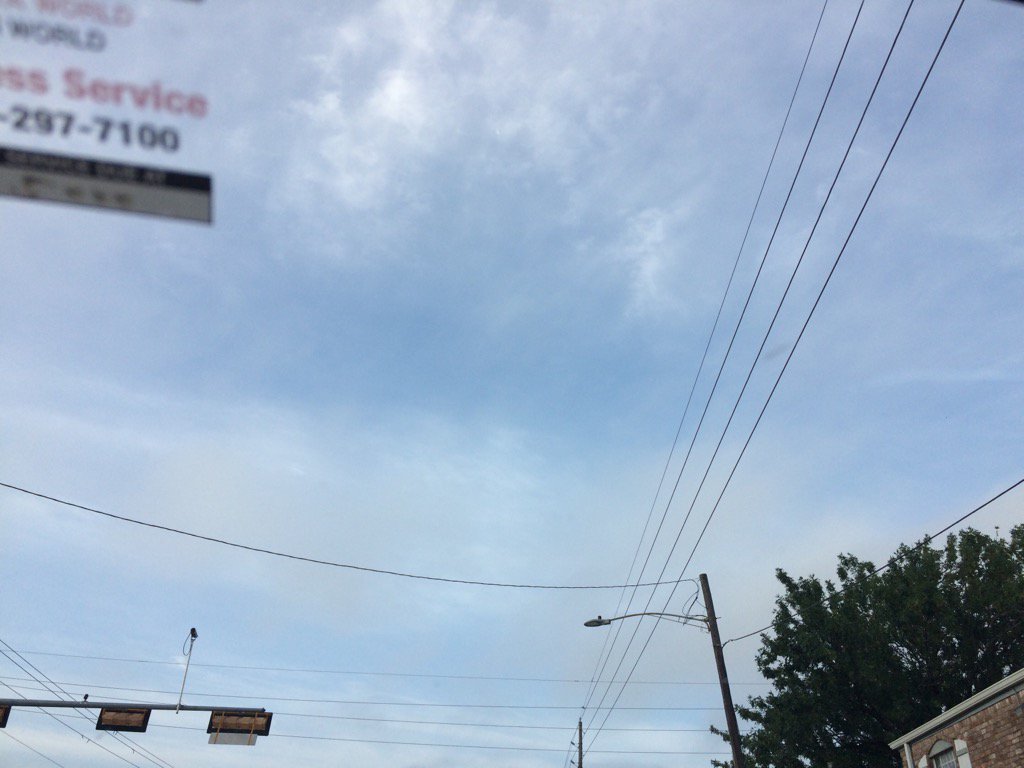 Northwest Houston, TX, during the early morning.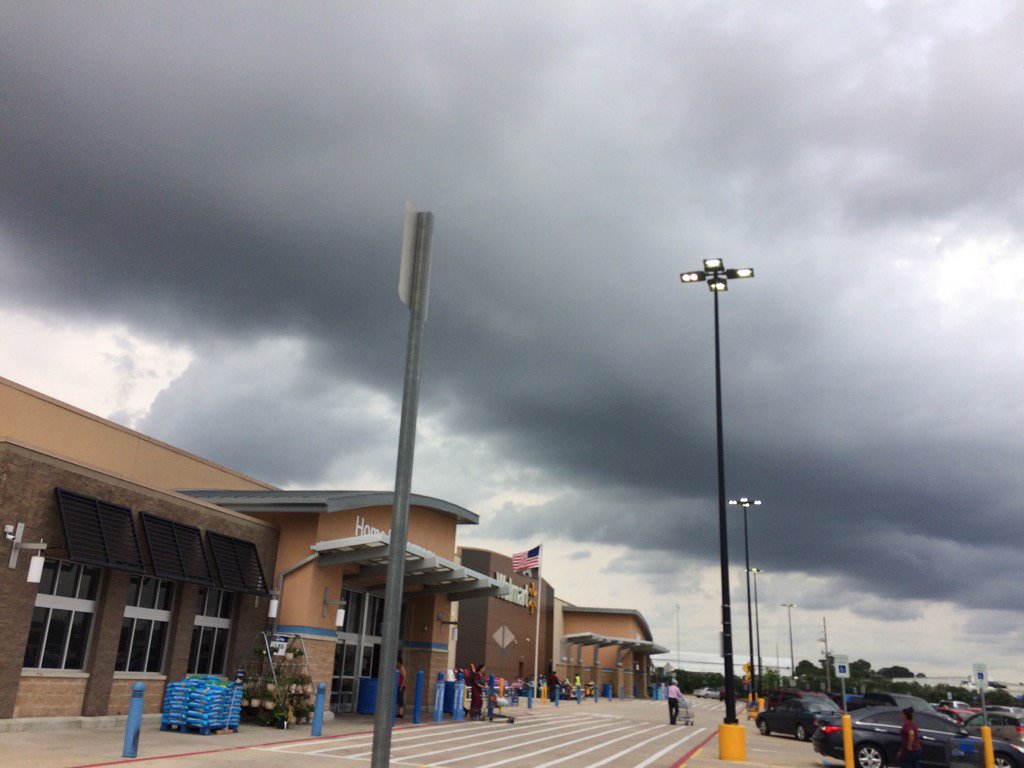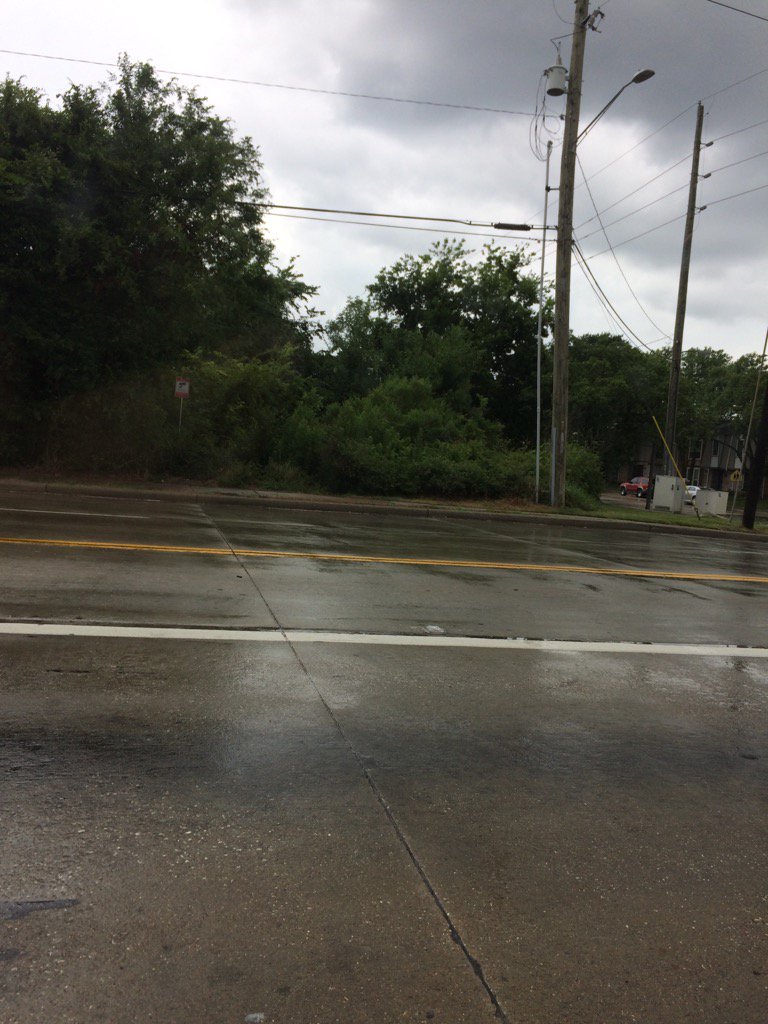 Northwest Houston, TX, during the early evening.
Summary: The day was mostly cloudy, very warm, and mostly dry. Isolated light showers with maybe a few moderate to moderately heavy showers and thunderstorms passed in and around the Houston, TX area, during the morning, afternoon, and night. A few light to moderately heavy and heavy showers and maybe thunderstorms passed over the west side of the Houston, TX area, during the evening. I witnessed some light to moderate sprinkles and drizzle. No thunder, or lightning. The sky stayed mostly cloudy. The wind speeds were calm with maybe some moderate to moderately strong gusts. It felt warm during the morning, evening, and night. It felt very warm, almost hot during the afternoon. There was a hazardous weather statement issued by NOAA for the day. There were no other watches, warnings, alerts, advisories, or weather statements issued for the Houston, TX area, that I know of. The low temps were in the 70's, or maybe 60's with maybe some 70's and the high temps got into the 90's, I think, for the Houston, TX area. I didn't hear about any storm damage, or flooding. (Update: Houston, TX did get a cluster of showers and thunderstorms during the late night.)
Locations: Northwest Houston, TX.
Thoughts: Everyone is complaining about it being too hot outside, but I don't feel hot at all. This is typical Houston, TX Spring.summer weather.
Area Forecast Discussion
Issued by NWS Houston/Galveston, TX
Home | Current Version | Previous Version | Text Only | Print | Product List | Glossary Off
Versions: 1 2 3 4 5 6 7 8 9 10 11 12 13 14 15 16 17 18 19 20 21 22 23 24 25 26 27 28 29 30 31 32 33 34 35 36 37 38 39 40 41 42 43 44 45 46 47 48 49 50
000
FXUS64 KHGX 010217
AFDHGX
Area Forecast Discussion
National Weather Service Houston/Galveston TX
917 PM CDT Wed May 31 2017
.DISCUSSION...
Scattered showers and thunderstorms are showing a weakening trend
on some of the most recent radar images. Expect this trend to continue
for the rest of the evening. Additional development cannot be ruled
out during the overnight hours, so have left some rain chances in the
forecast.
Goodbye to May and hello to June (and of course the start of the
2017 Hurricane Season). 42
&&
.PREV DISCUSSION... /ISSUED 705 PM CDT Wed May 31 2017/
AVIATION...
Any vicinity showers will wane and die out throughout the hour
with loss of heating. Generally...VFR overnight conditions but
have tempo`ed in some IFR or MVFR decks around sunrise to account
for this morning`s occurrence (analog) and for higher probabilistic
model data pegging metro and surrounding hubs around or shortly
after sunrise. Models are also highlighting morning shower activity
over the majority of the terminals and then a transition to afternoon
thunderstorms. Shortwave disturbance(s) moving up ahead of a NW`ern
Mexico upper trough/local weak ridging within a moist and unstable
regional air mass...in play with a subtropical jet paralleling
the coast...all signal to a more active Thursday. 31
PREV DISCUSSION... /ISSUED 359 PM CDT Wed May 31 2017/
SHORT TERM...
Surface analysis this afternoon shows sea breeze boundary slowly
pushing north with a few isolated showers and storms forming along
it. More organized multicellular convection had developed NW of
Columbus but this convection is still pulse convection with new
updrafts forming from outflow boundaries of decaying storms. Water
vapor imagery shows a jet streak approaching from the southwest
over south Texas and the Rio Grande Valley.
The expectation is for convection to wave this evening especially
along the sea breeze. Short range guidance does show the
convection south of San Antonio and along I-10 could then move NE
towards the Brazos Valley from 03 to 06Z this evening. This
activity may be decreasing with coverage and intensity but there
may still be enough lingering instability to keep storms going
until 09Z. Shower activity should then increase along the coast
Thursday morning with an increase in moisture. Precipitable water
values jump up to 1.8 to 1.9 inches and should support more
scattered shower and thunderstorm activity on Thursday. The main
threat will be brief heavy rainfall with most likely
pulse/multicellular convection. It was dually noted that the ECMWF
had developed quite a bit of QPF over the area for tomorrow but
lean towards this being more convective feedback than actual heavy
rainfall signal in the data.
LONG TERM...
Friday through early next week the upper level pattern maintains
weak westerly flow which then amplifies Monday. A deep upper low
and trough develops over the Great Lakes with a ridge through the
plains. A short wave trough drops into Texas late Monday. The
mean long wave trough over the eastern U.S. remains through mid
week which allows for a front to push into SE Texas from the
northeast. This backdoor front (A front in early June? Yes
please!) pushes through next Tuesday night into Wednesday and will
allow for drier air to push into the region. Low temperatures
could possibly be back down into the 60s for next Wednesday and
Thursday. The drier air will heat up so possible to have high
temperatures still in the upper 80s to even low 90s.
As far as rain chances are concerned...deep Gulf moisture will
remain over much of the region so expect at least some rain
chances each day with pulse/multicellular convection. There really
is not any one day that looks to have higher rain chances than the
other. The short wave trough pushing through Sunday/Monday may
allow for higher chances since there will be more large scale
ascent. Precipitable water values will linger around 1.8 to 2.0
inches so it will not take much lift for storms to develop. Again
it looks like brief heavy rainfall and lightning for hazardous
weather as freezing levels will still be high and difficult for
hail to form unless storms can realize more than 3000 J/kg which
the lapse rates really do not support. 45
MARINE...
The broad/weak coastal trough along the coast appears to have
filled in/dissipated this afternoon. Light onshore winds have
returned over the coastal waters along with isolated showers and
thunderstorms. No major changes planned with the marine forecast
with the next package as models remain in fairly good agreement
the next few days. Onshore winds will be strengthening tonight
through Friday as the next storm system moves into the Southern
Plains and deepens, but should remain below SCEC/SCA criteria (for
the most part). Winds are then expected to weaken over the weekend
as the pressure gradient relaxes...but remaining out of the SSE.
Extended models bringing the next (backdoor) cold front into the
coastal waters late Tues. 41
TROPICAL...
June 1 starts the Atlantic hurricane season with the hurricane
preparedness workshop in Houston on Saturday. But to kick off the
season I`m sure everyone is wondering what the models are doing in
the Gulf for the weekend. Quite simply what we know is that there
will be a surge of moisture. Upper level winds will be westerly
so if anything develops it will be experience quite a bit of
shear. This will make any tropical development difficult.
GFS/NAM/ECMWF all show pressures around 1006-1008mb in the Gulf
but given the upper level winds the best that could develop would
likely be an asymmetric tropical mess. For now best course of
action will be to continue monitor but realize these are just the
models forecasting a system which is not even close to developing.
Like every year, forecast models will try to spin up "model
canes". This is no different and caution advised in trusting any
one model. 45
&&
.PRELIMINARY POINT TEMPS/POPS...
College Station (CLL) 70 86 70 88 71 / 30 50 30 20 20
Houston (IAH) 73 86 72 87 73 / 30 50 20 40 10
Galveston (GLS) 77 84 78 86 78 / 30 50 20 30 20
&&
.HGX WATCHES/WARNINGS/ADVISORIES...
TX...NONE.
GM...NONE.
&&
$$
Discussion...42
Aviation/Marine...31
Hazardous Weather Outlook
Hazardous Weather Outlook
National Weather Service Houston/Galveston TX
414 AM CDT Wed May 31 2017

TXZ163-164-176>179-195>200-210>214-226-227-235>238-010915-
Austin-Brazoria-Brazos-Burleson-Chambers-Colorado-Fort Bend-
Galveston-Grimes-Harris-Houston-Jackson-Liberty-Madison-Matagorda-
Montgomery-Polk-San Jacinto-Trinity-Walker-Waller-Washington-
Wharton-
414 AM CDT Wed May 31 2017

This hazardous weather outlook is for portions of Southeast Texas..

.DAY ONE...Today and Tonight

Scattered showers and thunderstorms are expected today. Stronger
activity may be capable of brief heavy downpours.

.DAYS TWO THROUGH SEVEN...Thursday through Tuesday

Scattered to occasionally numerous showers and thunderstorms are
expected each day. Stronger activity may be capable of brief heavy
downpours.

.SPOTTER INFORMATION STATEMENT...

Spotter activation will not be needed.

$$